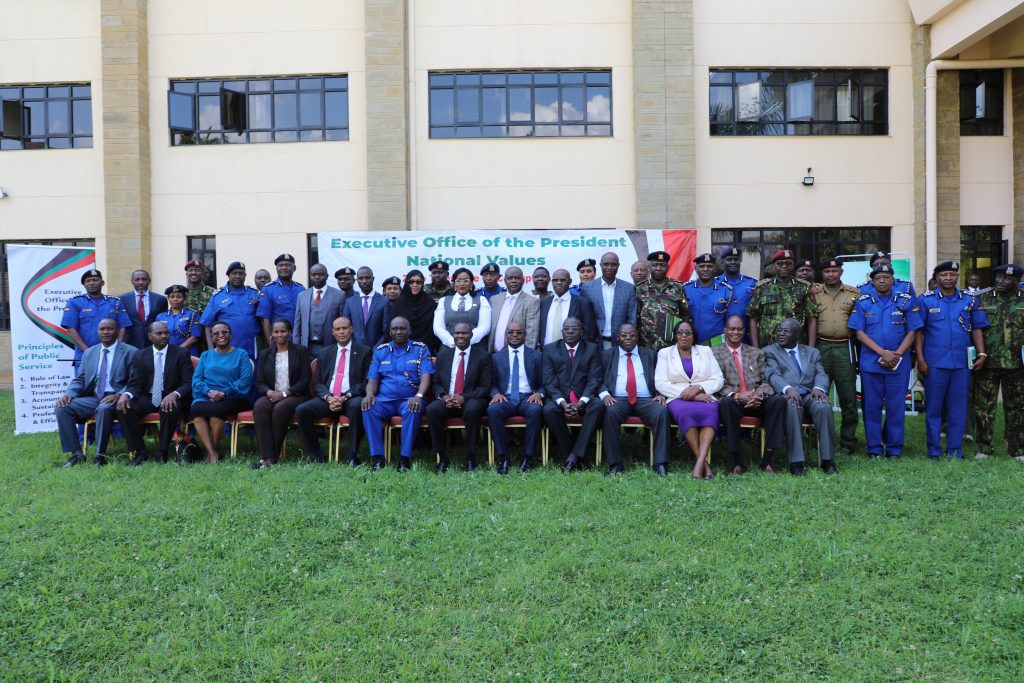 The Chief of Staff and Head of Public Service Mr. Felix Koskei held a consultative Meeting with the National Police Service , National Police Service Commission, Independent Policing and Oversight Authority and their Stakeholders on Integrity issues affecting the Service.
Mr. Felix Koskei, reiterated the government's agenda on non-tolerance on graft related malpractice especially in the Service and every officer will be liable as an individual. He ordered the inspector General of Police to come up with three month work plan on how to deal with the vice.
The Chairperson National Police Service Commission Eliud Kinuthia appreciated the government's reforms to fight graft through its Manifesto on governance on ensuring that the NPS has financial autonomy.
He added that the Commission has identified corruption as one of the offenses against disciplinary control for a police officer and a civilian staff as articulated in section 71(5) and Section (1)(AA)of the Eighth Schedule of NPS act No. 11 A of 2011.
He further explained that during the period of 2019 to 2023, the National Police Service Commission received 1,239 disciplinary offences against police officers which met the threshold required by the Commission to determine a penalty of either reduction in rank, dismissal or removal from service.