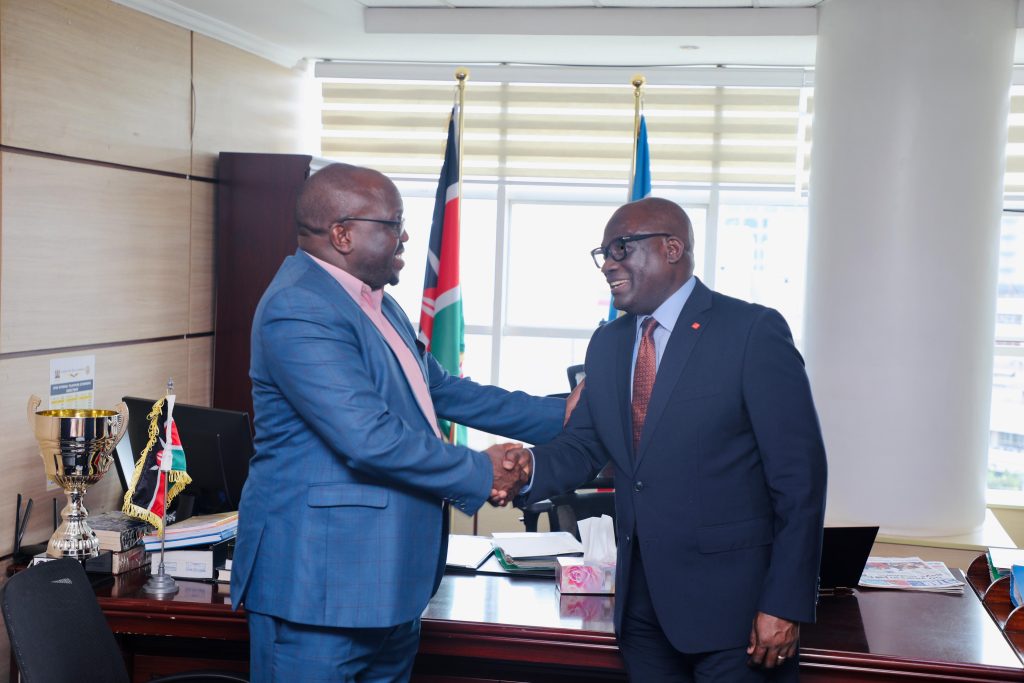 The CEO Mr. Peter Leley welcomed the delegation from Guaranty Trust bank led by the Managing Director Mr. Jubril Adeniji.
The two CEO's discussed opportunities of partnership available and complimentary financial services and corporate social responsibility openings.
In attendance was the Deputy CEO, Finance, Planning and Administration Mr. John Wambugu.